THE UNSPOILED
-HIGHLANDS-
​
We offer numerous options of day trips to the highlands of the south coast of Iceland. Spending most of our time in
Fjallabak

reserve it is a great example of what Icelandic nature has to offer. Some of the most amazing waterfalls on the island will be visited. River crossings are necessary. Glaciers can be seen up close or from afar and the black deserts give us that moonlike landscape, surrounded with mountains with all the colours of the rainbow along with the endless lava fields from past eruptions.

Fjallabak

reserve is a volcanic wonderland that circles one of our most notorious volcanos, Mt.

Hekla

. Waiting for it to erupt, we get to see nature like no other and that, all in one day.
​
All our day trips are made with the
unspoiled

nature in mind. The tours are a combination of driving and hiking with occasional photo stops. We want to be able to spoil our costumers with

unspoiled

nature. Sights that can be visited are:

Háifoss

, Mt.

Hekla

,

Rauðaskál

,

Valagjá

,

Dómadalur

,

Landmannaleið

,

Ljótipollur

and

Landmannalaugar.

Including;

Waterfalls, volcanos, glaciers, rivers, black deserts and

lava fields.

Note

that a tree can also be spotted from time to time.
​
duration 10-12 hours
​
Included in tour:
​
-Pickup/dropoff: 8:00-8:30. at hotel or a designated pickup place. Time of drop-off depends on weather conditions.
-Transportation in a private super jeep or similar.
-English speaking guide.
-A short hike.
​
Please note that
Landmannalaugar

is a popular destination, but ofcourse the guide will do everything to avoid the crowds at anytime.
​
Operated mainly from late June to October.
​
Group size: 2-8 people
.
​
Most of our tours are tailor-made for our clients and therefor prizes may vary according to demand and tour description.
​
​
​
​
​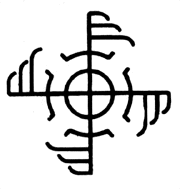 THE UNSPOILED
-ULTIMATE
​
The all included 4 day
unspoiled

tour is an absolute must for any nature admirer and it is the photographers dream tour. A photographer or not the highlands of

Fjallabak

, is without a doubt one the most beautiful natural reserves that can be visited on the island and as close to nature as possible. Including; waterfalls, volcanos, glaciers, mountains, rivers, volcanic fichiers, black deserts and black beaches, lava fields and geothermal hot springs
​
Departures:
​
5-8 August 2018
19-22 August 2018
9-12 September 2018
23-26 September 2018
​
​
Day 1

. -Volcanos and waterfalls.
​
We start with an early pickup in
Reykjavík City

. Driving out of the capital we will head east towards the ancient seabed of Iceland, our current south coast. We will not spend to much time on route 1, because we will drive inland shortly after driving through

Selfoss

, where the magnificent

Háifoss

waterfall stands 122m tall. We want to enjoy that one and in good weather, a short hike would be a delight.
Next stop is
Rauðaskál

or the Red bowl which lies in the hills of our most frequent erupting volcano Mt.

Hekla

. This would be the second option for a short hike. While your standing on the edge of the red bowl, different lava fields from past eruptions can be seen below and on a perfect day one can see as far as

Langjökull

glacier, that lies far inland.
After lunch we will be back on route one, where we will spend the rest of our day visiting epic waterfalls like
Seljalandsfoss

,

Gljúfrabúi

and

Skógafoss

. The black sand beach

Reynisfjara

is on the to do list, where one can walk along the beach with a view of the roaring North Atlantic Ocean. If needed we will make a quick stop in

Vík, then we will end our day

at

Hrífunes

guesthouse with a high quality local dinner that will complete the day.
​
duration 10-12 hours
​
Day 2

-

Laki

expedition.
​
After a pleasant breakfast we take off to
Lakagígar

. We will drive far into the highlands, towards the middle of the island. We want to visit renown

Laki, that is a part of a

25 km long volcanic fichier known as

Lakagígar

. They were formed in

Skaftáreldar

between 1783-1784 and are evidence of one of the biggest eruptions in Icelandic history. With devastating local effects for years to come, the travelling ash also had global effects, causing failure of crops throughout europe, that many state was one of the reasons for the France revolution.
We will eat lunch in the highlands and enjoy the whole day in this volcanic wonderland. In the end of the day we will head back to
Hrífunes

and enjoy another three course quality dinner.
​
8-10 hours
​
Day 3

-

Fjallabak

Reserve.
​
We leave
Hrífunes

after breakfast with a lunch pack for the road. The first destination is

Eldgjá

. Its a massive volcanic fichier accessible on foot with the beautiful

Ófærufoss

waterfall that runs through ancient lava formations. Driving from

Eldgjá

we drive through

Álftavatnskrókur

with monumental

Mælifell

mountain and

Mælifellssandur

with some serious river crossings, black deserts, monumental mountains and glacier views like no other. After eating lunch out in nature, we will travel through

Hvanngil

,

Álftavatn

following the

Fjallabak

S. route down to the south coast. Dinner and accommodation in luxurious Hotel Skálakot Manor Farm Resort.
​
10-11 hours
​
Day 4.
-Seltún-Kleifarvatn.
​
On our last day of the Ultimate
Unspoiled

we will drive along the coastline of Iceland making stops in small fishing villages with possible seal spottings. Around lunchtime we will be in the area of the Atlantic Ridge, surrounded by hot springs and riolite mountains in

Seltún

. On our way back to the capital we will stop by

Kleifarvatn

, amongst other photo-stops. We should be back in

Reykjavík

in time for dinner of your likings.
​
8-10 hours.
​
Included in tour:
​
-Pickup/dropoff: 8:00-8:30. at hotel or a designated pickup place.
-Double occupancy accommodation for 3 nights with breakfast at hotels/guesthouses during the tour.
-Transportation with spacious and modified 4×4 vehicles.
-English guidance by a native guide and photographer.
​
Note

: For a single room there is a supplement extra, as single rooms are more expensive.
​
Bring with you warm and waterproof clothes and sturdy shoes ready for winds and occasional showers.
​
Operated mainly from late June to October.
​
Note

: The 4 day Ultimate

Unspoiled

is also available with the first night in Hrífunes guesthouse, then for following nights staying in mountain huts over night in sleeping bag accommodation with dinners in the mountains.
​
Group size: 2-8 people
.
​
Most of our tours are tailor-made for our clients and therefor prizes may vary according to demand and tour description.
​
​
​